B. R. Tatalovic is an Asst. Professor at Cuyahoga Community College's Creative Arts division, since 2009. His first teaching engagements date back to 2006 (Academy of Court Reporting & Technology). Tatalovic's teaching portfolio includes several courses within Journalism and Media Arts departments (see below). He also serves on various committees and volunteers for educational and community groups/organizations; as well as proud member of American Association of University Professors (AAUP). 
B. R. Tatalovic holds an A.A.S. degree in Photography from Cuyahoga Community College (1997), B.A. degree from Cleveland State University (Communication/Studio Art, 2005), and an M.F.A. degree in film and television from Dodge Conservatory of Film - Chapman University (2009).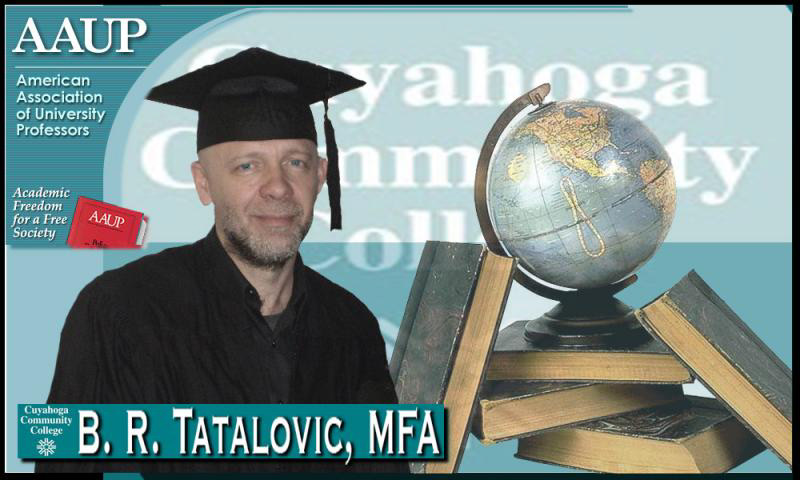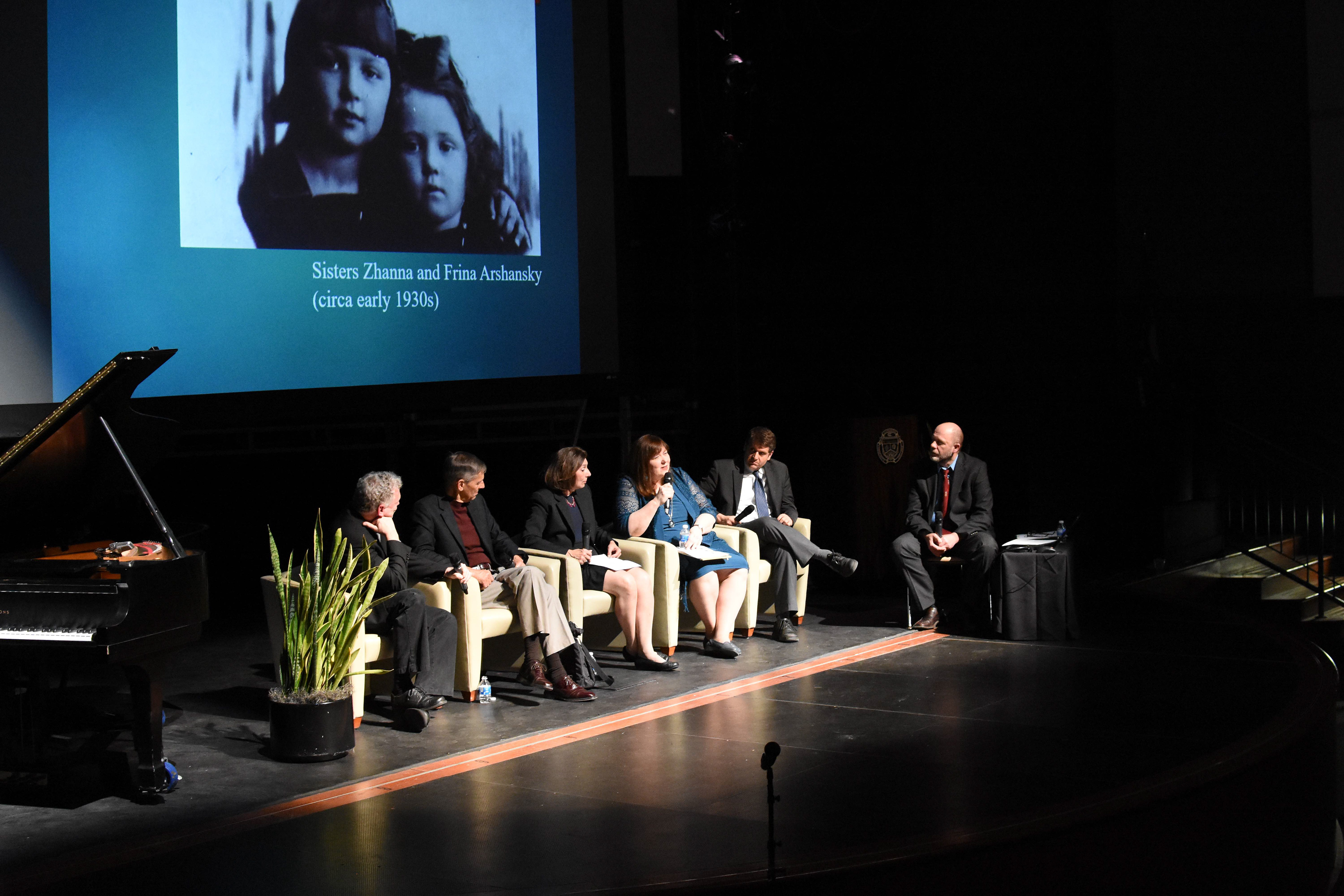 --

Faculty Recognition

for published work from Cuyahoga Community College in 2011, 2012, 2013, 2017, 2018;
--

Nomination

(by students) for Ralph M. Besse Award for Teaching Excellence, 2013, 2016;
--

Award of Tenure

 from Cuyahoga Community College District Board of Trustees, 2014;
--

Indie Filmmakers'

Hall of Fame Award for Teaching

, from Indie Gathering International Film Festival, 2016;
Campus and Online based courses taught by Prof. Tatalovic:
MJS 1010 - 
Principles of Media and Communications
:
Introduce communication and media, and critically examine the roles that communication and media play in everyday life. Explore communication principles, theories, and practical skills vital for becoming effective communicators in a variety of contexts.
MJS 1310 - Film Appreciation:
Introduction to cinema studies including: film genres, narrative story telling, directing, acting, cinematography, editing, and sound in films. Includes survey of world film history and criticism. Class views motion picture masterpieces from a number of countries.  
MJS 2040 - American Cinema:

 American film history from its beginnings to the present day. American film as an expression of American society and popular culture. Topics include: classical Hollywood cinema; the studio system; the star; genre studies of the western, comedy, musical, combat films, and film noir; Hollywood in the age of television; the film school generation; and into the 21st century.
MJS 1320 - Social Media Communication

: Introduces students to blogging, Facebook, Twitter, LinkedIn and other kinds of social media as an important, natural evolution of modern journalism. Examines social media of all kinds and teaches students about using social media for fun and profit. In addition, examines the affects of social media on business, government and politics, and sociological behavior.
MJS 1610 - Black Media:

 Nature and function of Black media including broadcast, with emphasis on history, function and impact of Black media on minorities in general. Special attention on career opportunities for minorities and problems of black journalists within mainstream media.
MJS 2310 - Screenwriting I:

 Provides an introduction to screenwriting for feature films, including idea development, longline design, synopsis/treatment writing, sequential step outline design, screenwriting applications, copyright and script marketing.  
MJS 2220 - Broadcast/Multimedia Journalism:
An introduction to digital multimedia journalism: news search, preparation, outline writing, and short form video production - for television and Internet. Fundamentals of what makes a short story and how to tell it using digital photo, video, audio, and graphics. An overview of interviewing techniques for video news clips and short segments. Study of broadcasting, webcasting, mobile and social media journalism. 
MJS 2410 - Television, Videojournalism and Documentary Production:
Introduction to basic concepts of video production for non-fiction producers. Emphasis on operation of video/audio equipment and visual story telling process. Basic producing workflow for TV news-magazine segments and documentary films: research, planning, writing, recording, editing, marketing, and distribution. Teamwork and group production emphasized.   
FILM 1180 - Introduction to Filmmaking:

 Provides a technical foundation for further study and practice in the art and technology of digital filmmaking. Analysis of examples of visual storytelling with regard to how lighting, color palette, picture composition, sound, performance, staging, editing and graphics work in concert to communicate theme. Hands-on instruction in producing and maintaining desired image and sound quality in production and post-production. Introduces the three phases of a media production: pre-production, production, and post-production.  
FILM 2180 - Digital Cinematography:

 Focus on issues facing cinematographers, camera operators, digital imaging technicians, and others working in digital cinematography. Basic introduction to microphones and sound recording. Discussion of current options in acquisition format for digital filmmaking. Introduction to crew roles and set etiquette. Hands-on experience in using a variety of lighting instruments to produce desired effects. Emphasis on the practical use of light, color, picture composition, and camera movement to communicate a mood and tell a story.   
Convention and Conference based courses: 
LV 101 - Digital Videography for Court Reporters:

 Explores digital video techniques and technologies used by court reporters for legal video deposition recordings.  
IMDB 101 - Understanding Internet Movie Database (IMDb):

 Introduces and explains IMDb and IMDbPro platform, data recording and self-marketing techniques for professionals: advanced data updating, STARmeter, data correction and deletion.